View Artistic Urns Book PDF
Artistic Urns
---
---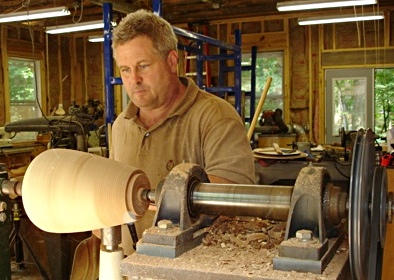 Artistic Urns was founded in 2006 by Clark McMullen, a veteran wood turner, after experiencing first-hand having to choose an urn with his family at the loss of their mother.
"Mom was a unique southern lady with a keen sense of beauty. We felt that what was available at the funeral home was not acceptable. Her memorial should be more than ordinary, after all it is Forever" Clark McMullen
Mrs. McMullen deserved something different than "those urns on the wall" at the funeral home so the family asked Clark if he would turn an urn for Mom. He did and all the family could say was "Wow!" Since that day, Clark and the team of artists at Artistic Urns hear that same "Wow!" from families every day. They pride themselves in providing families with an alternative to "those urns on the wall".
Artistic Urns creates works of art specifically designed to function as cremation urns. This product is not meant for everyone, but is typically purchased by families who wish to proudly display the piece in the home. Another growing demand for their urns is to place them behind glass in today's mausoleums.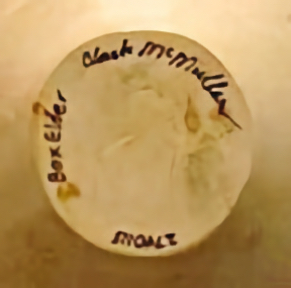 The company's tagline is As Unique As The Individual They Serve. Every urn created is unique – different in size, shape, color and character. There are no molds, no programmed cutting machines, no mass productions; each piece is cut by hand, turned by hand and finished by hand. In fact, each urn is given its own unique serial number and signed by the artist who created it. No two are alike.
Artistic Urns doesn't just strive to create beautiful cremation urns, they strive to make families proud of the urn they chose. The company principles stand behind every urn they create. This may seem trivial, but Artistic Urns takes it very seriously.

The company is proud to be "Turning Green". Artistic Urns sources "rescued wood" to use for their urns. It comes from downed trees due to storm damage or suburban backyard jobs that local tree arborists have destined for local landfills. Furthermore, they only seek out domestic wood, not imported wood that is often available because of unregulated deforestation practices. Finally, the "waste" created in the process of making urns is wood shaving, and Artistic Urns contributes these shavings for ground cover at the local Boy Scouts campground.

They are also proud of the fact that 100% of their products are Made in America. Artistic Urns is very conscious of sourcing raw materials, supplies and labor from the United States of America. Clark McMullen explains, "I see urns everyday displaying the American Flag or our symbolic bald eagle and turn them over to see 'Made in India' or 'Made in China' on them, and that just ain't right!"
Artistic Urns is always thinking about the family. They do not believe in short cuts when it comes to the features built into their urns, and they are always looking for improvements.
Every urn is secured with a threaded top – not a "cookie jar" top that requires glue to close securely. A threaded top insures a secure closure without glue. In addition, all of the urns' tops are interchangeable.
They offer the Reliquary, a secondary chamber separate from the remains that allows you to store and retrieve personal items such as a wedding band or military ID tag. This is an Artistic Urns exclusive design.
They provide several personalization options. These are subtle solutions that do not detract from the urn as a piece of art. See the accessories page for details.
Artistic Urns, Inc. is a privately held company incorporated in the state of Georgia. They employ a team of wood turners and assistants who work in a studio setting in the foothills of the Appalachians. The company is active in the funeral, cremation and pet cremation industries and proudly represented by funeral homes and pet crematories across the United States.





The company has created and sold thousands of urns, and every one is a one-of-a-kind. Their urns are known as "the urn that does not look like an urn". They are not meant to compete with "those on the wall"; they are for When Ordinary Just Won't Do!
Hard to imagine that the love of wood and the loss of his mother resulted in a leap of faith into the urn business, but Clark has never looked back. And Clark and the team never get tired of hearing the next "Wow!"